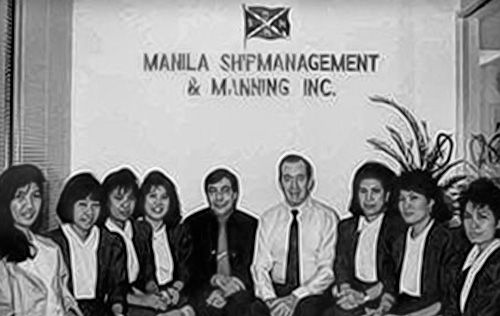 Establishment
We first set up in Alfaro Street in Makati City. The company was organized by distinguished members of the Filipino maritime community in partnership with Greek nationals.

At that time, we handled manning for Six Ultra Large Crude Oil Carrier (ULCC) employing around 200 mariners onboard.
---
Change of Management
In 1989, MANSHIP moved to Amorsolo Street also in Makati City. A major change took place in the organizational structure whereby management gradually shifted to an all-Filipino team.

Ms. Azucena Detera became the President and General Manager of MANSHIP. During her time, the company fleet grew from mere 6 vessels to 22 vessels. Additional personnel were added to the work team as well.

It was also during her term that MANSHIP achieved its ISO 9001 certification, becoming the first ever Philippine manning agency that was granted this certification.
---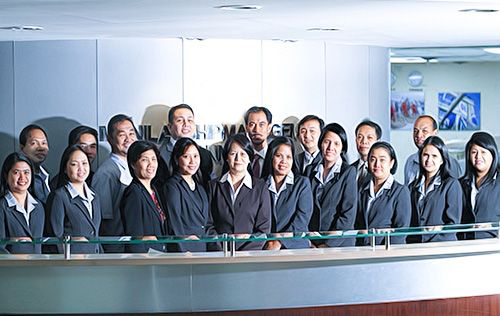 MANSHIP Expansion
By late 2008, a change of pace in the company took place. With the growing number of vessels to man, MANSHIP prepared to equip itself for the expected expansion. Additional management personnel and office staff were invited to join the company.

After 19 years of service, Ms. Detera retired as President & General Manager. She was succeeded by, Atty. Christian D. Gerona, who took the post of President and CEO of MANSHIP. Capt. Albert E. Bartilad, mariner of MANSHIP through the years, was appointed as Vice President and COO.
---
Now and Beyond
As of 2013, MANSHIP has been continuously growing and expanding. As it gears towards becoming the premier brand in providing professional, effective, and personalized marine services, MANSHIP has increased its number of departments. It also has hired new people who shares the same goal. With the new set of employees having a great sense of responsibility matched with the commitment of the ever loyal team, MANSHIP is indeed heading towards the right track. It is overwhelming to know that MANSHIP was able to maintain 20% of loyal mariners who have served the company for more than 10 years.

Now that it has reached its 33 years of premium service in the shipping industry, MANSHIP incessantly aim not to be the biggest but to become the premier brand in the name of manning and very soon, ship management. With this, MANSHIP dedicates its success to the principals who have always trusted its service, to the mariners and their families who are the very reason why it progressed, and to the employees who have unceasingly committed their time and efforts. As MANSHIP has realized, giving utmost importance to its people is the underlying secret towards success and excellence, and this will remain the heart of its operations.