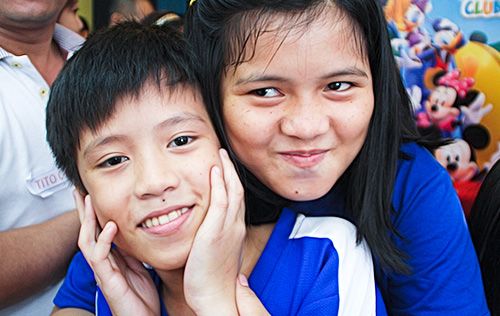 Our industry highly depends upon the sustainability of the world's natural resources and we believe that what we get, we have to give back. As part of our commitment to society and to the environment, we seek a partnership with different local organizations whose vision is to lead in caring for nature with people – for the people. We keep in finding ways to help in preserving and creating a better environment for the future generation.
In our desire to also extend a helping hand to the less fortunate and make them feel that they have a family, we go to different orphanages annually and hold a Christmas celebration. We believe that spending our day with them already costs like a hundred days of unforgettable memories for them. A simple gift-giving and presentations create a joyful ambiance to these lovely kids.
In MANSHIP, we give high regard in giving to the poor and to those who are in need. Natural catastrophe unfortunately happens yearly. With this, we always make sure that we are ready in extending help on a timely manner. Giving out relief goods to the victims is one of the things that we do to assist in times of need. We are even in the process of setting up teams of rescuers in times of typhoons and flash floods. These will be made up of our competent mariners who are indeed known to be well-trained in safety and in saving.
This strong commitment will raise consciousness to our mariners of our responsibility to our families, economy, society and environment. We understand that shipping is the lifeline of the world's economy, and we acknowledge the important role that our mariners play in it.