MANSHIP provides shipping services in an efficient and personalized quality, tailored to the specific needs of our clients.
MANSHIP provides crewing and very soon full ship management services to shipping companies worldwide.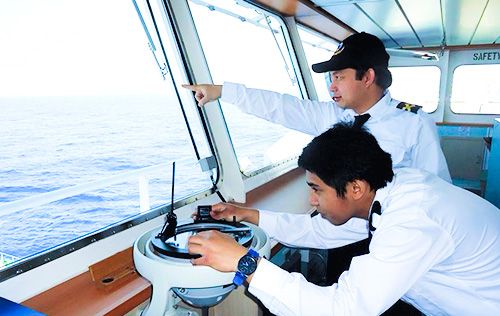 This is currently the core of MANSHIP's operations. MANSHIP has master mariners and other marine officer assisting in managing the crew from the selection process, career planning to career advancements. Having experienced officers who thoroughly understand the seafaring profession allows MANSHIP to match the right job and thereby providing the best services not only to clients but also to its mariners.

Our crewing services include stringent selection of qualified mariners, arrangement of medical test, arrangement of training courses and procurement of license certificates, preparation of required documentation such as contracts, visas, air tickets and dispatching of mariners to their assigned vessels. It also includes the pro-active monitoring of mariners performance to determine their promotions and training needs.
---
Crew Selection
The crew may be selected from the pool of mariners managed and trained by MANSHIP, some of them come from cadetship to officership.

However, MANSHIP also welcomes new hires. A stringent selection criteria that is supported by MANSHIP's principal is applied. Applicants undergo interviews and examinations to determine their qualifications. MANSHIP is currently preparing to involve the use of up-to-date computer applications to further standardize the selection process.

Once an applicant is deemed qualified, he undergoes medical examinations by highly qualified and accredited team of doctors. If necessary, MANSHIP arranges training programs and license upgrade courses for the mariners.

MANSHIP closely coordinates with its principals throughout the selection process.
---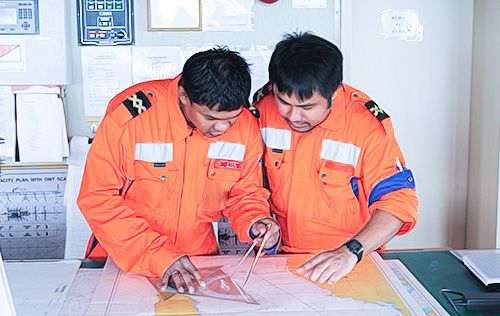 Crew Performance Management
The crew performance, while onboard, is evaluated through regular appraisal reports from their department heads and master mariners. The performance evaluation criteria are based on standards set by the principal and MANSHIP. Recommendations and suggestions for improvements are also requested from the mariners' direct supervisors, chief engineers and master mariner. These reports become the basis for promotion and trainings that may be deemed needed by the mariners.
---
Crew Training
MANSHIP takes a proactive part in the development of its mariners. Before the mariners are sent onboard, they undergo needed training and seminars to prepare them for the challenges onboard the vessels.

Computer knowledge is highly encouraged and instilled among mariners. Basic computer courses are offered to onsigning mariners. Officers are also required to undergo review courses until they are deemed proficient in the use of computer applications that are used in the vessels.

From the performance evaluations, the mariners are encouraged to update their knowledge and skills with regard to the implementation of their job responsibilities and duties. Upgrading of qualification to allow mariners to move up in the career ladder is also highly encouraged, if not required. Forthcoming training plans for mariners include an in-house modular English course similar to the courses offered by MANSHIP to its cadets.