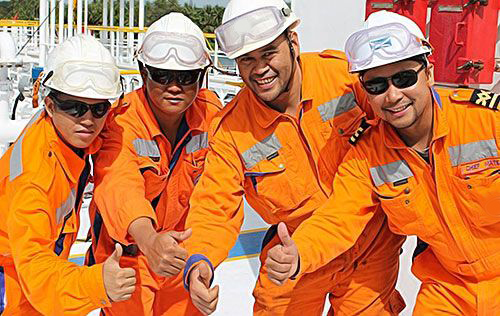 Our Mariners are "HERO MARINERS" ("BAYANING MARINO").

We uphold the crucial roles that mariners play in the shipping industry, in our environment, in our society and to their families.

Our Hero Mariners perform a significant role in the global economy's lifeline as they transport passengers and goods around the world. They help preserve and protect our marine environment by instilling a culture of safety awareness and environmental protection consciousness within their ships. As one of the biggest contributors to the Philippine economy, they have become a valued asset to the country whose interests need to be protected and whose careers need to be continuously harnessed to maintain their viability. To their families, our Hero Mariners are saviours, always striving for their betterment even if they have to bear the pain of living most of their adult lives at sea.

With such immense responsibilities resting on their shoulders, excellence in the field of seafaring is highly encouraged and rewarded at MANSHIP.