Hellespont and Manship conduct 16th Mariners' Conference in Manila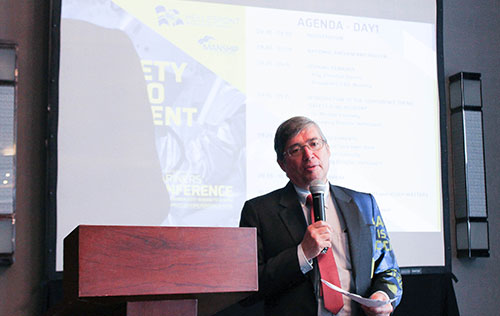 In the shipping industry, continuous improvement of operations and performance is imperative for companies to keep abreast of the challenges and uncertainties of the market.

With seafarers being at the forefront of the industry, these companies recognize that investing in competence development is vital to their success as well as of their stakeholders.

For the Hellespont Group and Manila Shipmanagement & Manning, Inc. (Manship), part of this commitment is the conduct of the 16th Mariners' Conference last November 29-30 at the Makati Diamond Residences in the country's premiere business and financial district.

The conference has been a regular activity of the companies to constantly update their seafarers with the latest knowledge and skills required for their duties onboard.
For this conference, they worked on the theme "Safety is No Accident," which underscored the companies' thrust on safety as priority in all aspects of performance among their seafarers.

Opening the conference was Atty. Christian Gerona, President & CEO of Manship, who welcomed the participants and guests and exhorted them to make the best use of the sessions over the next two days.

Dr. Michael Kennedy, Managing Director of the Hellespont Group, introduced the conference theme and explained its relevance to current developments in the shipping industry.

"Safety is No Accident" intends to denote two principles in performing onboard duties, both of which are significant. First, safety is a situation wherein no accidents occur, and precautions are being done in order to prevent accidents from happening.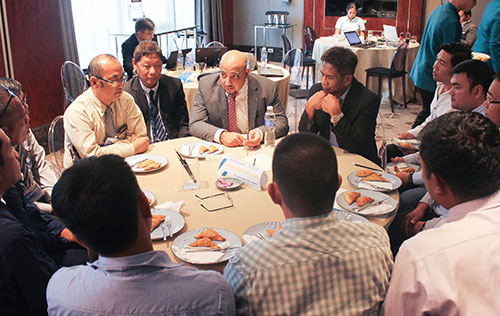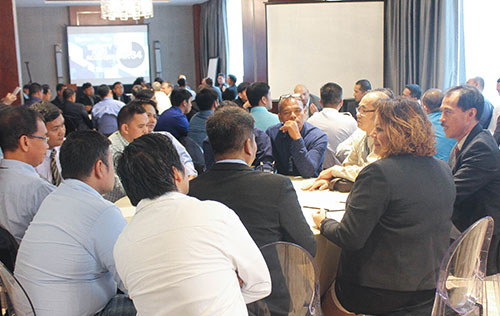 Second and equally important, achieving safety or the consistent state of being safe cannot be done by chance (or accident) alone, it requires skills and hard work to make it happen. Obviously, companies and organizations work towards this objective to stay competitive especially in these times.

As such, most if not all topics focused on this theme. Such topics included Risk Assessments discussed by Dr. Kennedy, Safety Performance 2017 and HSSEP (Health Safety Security and Environmental Policy) Matters presented by Capt. Sam Dadachanji, Marine Director/DPA of Hellespont, Shell resilience training facilitated by Capt. William Lee, Senior Marine Superintendent Consultant of Manship, and technical and maintenance matters lectured by Mr. Dimitrios Mountzouris, Managing Director of Hellespont Steamship Corporation.
The second day of the conference started with a presentation of the Manship Maritime Training Center (MMTC) by Capt. Albert Bartilad, Chief Training Officer of MMTC and Vice President & COO of Manship. This was followed by discussions on crewing matters led by Ms. Eleftheria Krystalli, Crewing Manager of Hellespont.

Participants then had a split session wherein deck officers were handled by Capt. Dadachanji and Capt. Lee, while the engine officers interacted with Dr. Kennedy and Mr. Mountzouris.

The afternoon session focused on ECO (Environmental Compliance and the other usage means) matters facilitated by CE Kreskin Solda, Senior Technical Superintendent Consultant and Environmental Compliance Officer (ECO) ) of Hellespont. This was followed by a round table discussion between management and crew. The conference culminated with a message from Dr. Kennedy, which was then followed by the awarding of certificates and a photo session for all participants.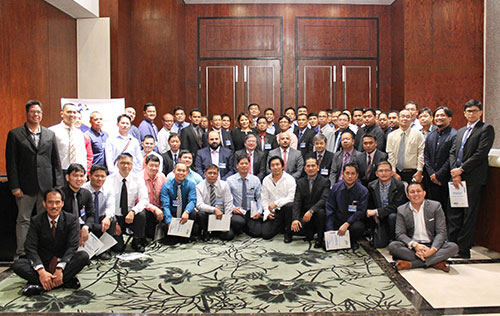 View Photos
Published: January 2018